Director of Research, Huron Mountain Wildlife Foundation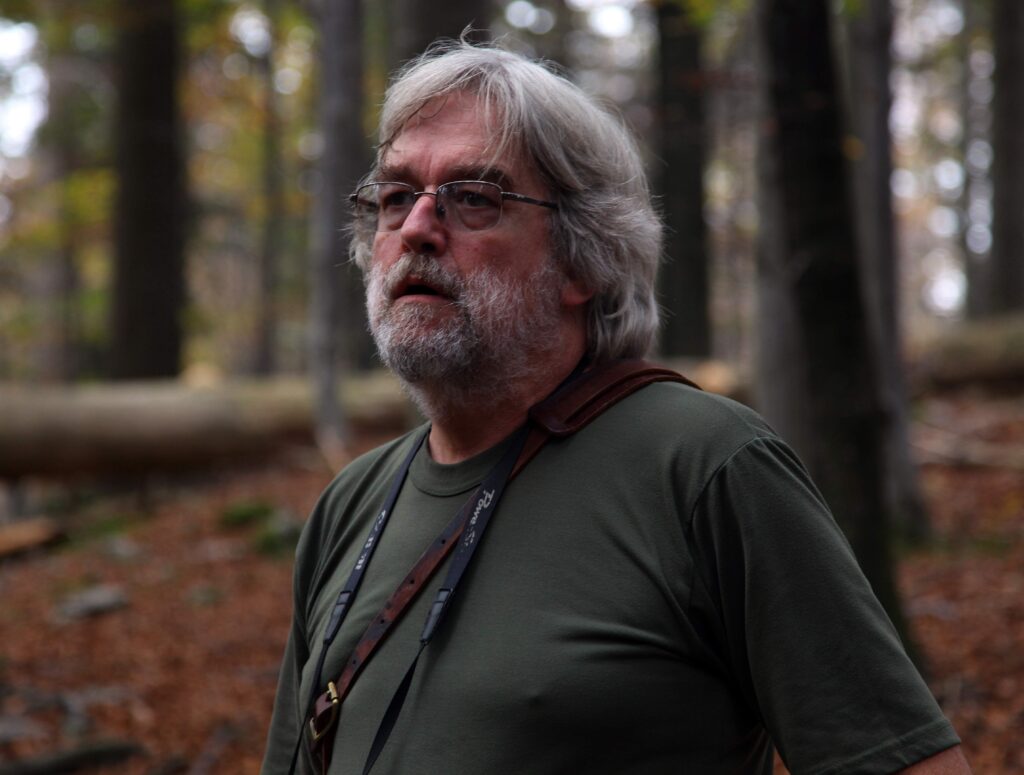 Kerry Woods earned his Ph.D. in ecology and evolution from Cornell University in 1980, where he studied with Robert H. Whittaker and Peter L. Marks, after undergraduate work at Illinois College. Subsequently, he held post-doctoral and faculty positions at University of Minnesota (1980-82), St. Olaf College (1982-3), and University of California-Santa Barbara (2003-2006). From 1986 to 2021, he was a member of the faculty at Bennington College, where he now holds emeritus status. Woods has been the Foundation's Director of Research since 2003.
Woods was summer faculty at the Central European University Environmental Science Grad Program (Budapest) in 1991, was awarded a Charles Bullard Fellowship in Forest Science at Harvard Forest (1997), was a Center Fellow at the National Center for Ecological Analysis and Synthesis (2008-2009). He was, a Fulbright Senior Specialist at University of Ljubljana, Slovenia (2014), and invited as visiting Scholar at the Warsaw, Poland, University of Life Sciences spring 2020 (deferred due to covid-19) .
He has served as editor for journals including Ecology, and Journal of Vegetation Science, and was Program Chair for the Ecological Society of America in 2007. Woods chaired Professional Ethics Committees for the Ecological Society of America and the International Association for Vegetation Science, creating the first Code of Ethics for the IAVS.
Woods' has done research in several areas in community ecology and has published over 30 papers in the peer-reviewed literature, with, cumulatively, over 3500 citations. Recent work has focused on community assembly and dynamic properties of very late-successional temperate forests in eastern North America and Europe, with a particular emphasis on use of multi-decade permanent-plot studies. His research has been funded by the National Science Foundation, the Andrew Mellon Foundation, the U.S. Forest Service, and a number of other entities.